Updated: 23/08/17          Written by: Natalya Davies
Since the breakthrough of Grime into the UK mainstream's consciousness around 2016, the nation's rap scene has flourished into something very exciting for music lovers. This breakthrough made way for an appreciation of the drill, dancehall and afrobeat fusions of artists like J Hus, Yxng Bane and IAMDDB, making UK music a serious contender globally.
As a homage to this recent success, I wanted to spend some time putting together a collective of my favourite UK rap talents across a number of different genres, however, I wanted to use my platform to do this differently.
We all know that the AJ Traceys and Giggs' are HOT on the music scene, so picking artists like this would make for a completely predictable listing; despite their worthiness to be entitled the hottest UK rappers of the modern day. No, for this piece, I wanted to challenge myself to feature only artists with under 100k monthly listens on Spotify* so that I could truly showcase the underground kings and queens that you may be missing out on!
So, without further ado, here are the top 10 rappers you need to know about…
10. NOVELIST
Monthly Listens: 28,000*
For Fans of: Asco, Ambush Buzzworl, Youngs Teflon
First in the list, but last in my ranking is Novelist, a 19 year old MC and producer who has certainly put his stamp on Grime culture in London. Through features with the likes of Skepta, Kanye West and Tom Misch, he is rapidly proving his versatility and potential despite being such a young artist.
"So, if Novelist has worked with the greats, why is he so under-the-radar?" – you may ask. Well, this is likely the result of his devotion to the underground rap scene, assuring that a traditional route (not dominated by social media strategies and D2C marketing) is the way he wants to keep things. Who can blame him?
Recommended track: 10/10
9. JAM BAXTER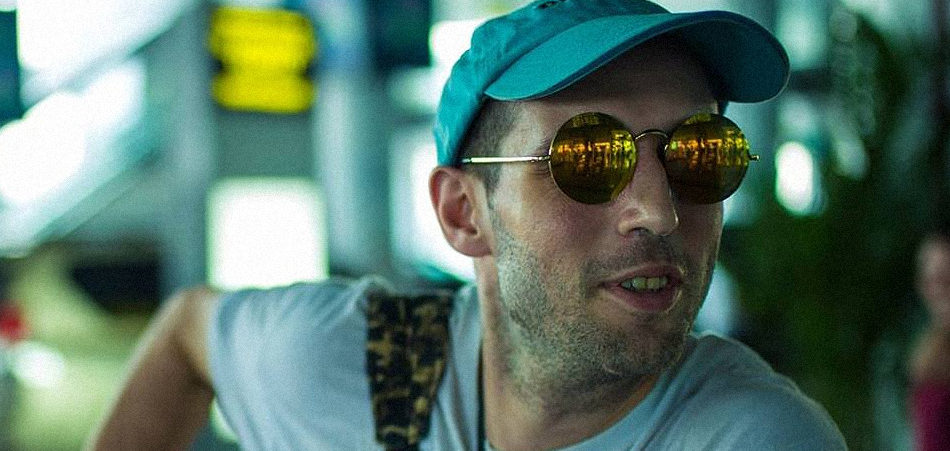 Monthly Listens: 46,000*
For Fans of: Fliptrix, Verb T, Dabbla
If you're looking for something truly underrated, Jam Baxter's poetically cryptic and mysterious lyrics versed with atmospheric Hip Hop beats and dark imagery makes for a very interesting mixture – indeed.
"Excellent Donut" featuring Ed Scissor was the track that originally brought my attention to the rapper, its alluring layers yet minimal structure are bound to instantly hold you captive.
8. BARNEY ARTIST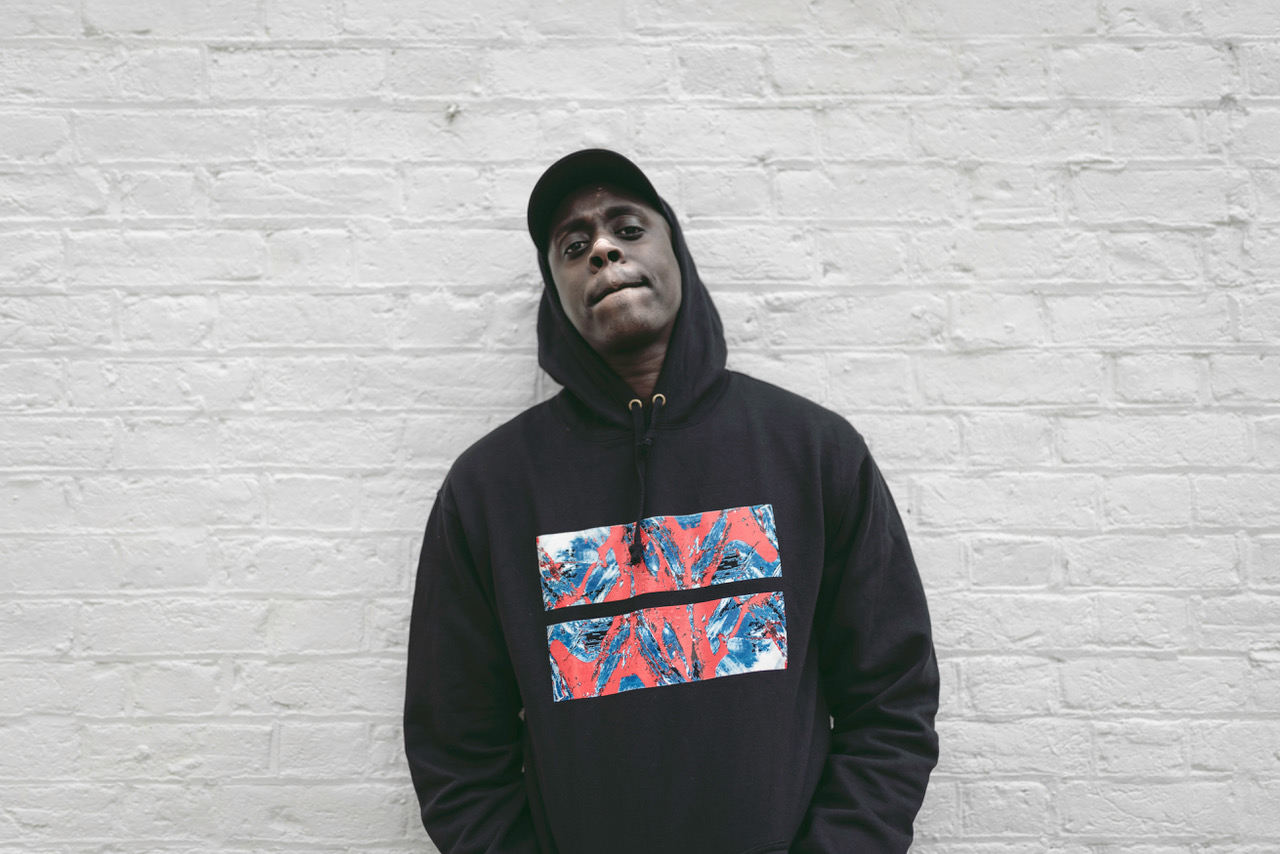 Monthly Listens: 80,000*
For Fans of: Loyle Carner, Alfa Mist, Chris McClenney
Barney Artist, from East London, is different to anything else featured on this list – a very special addition, in fact. If you are a fan of  Hip Hop, chill vibes and relaxing soul beats, then look no more, Barney is exactly what you have been looking for.
After numerous collaborations with Neo-Soul royalty Tom Misch, Jordan Rakei and Alfa Mist, Barney is quickly becoming one to know within this scene.
7. NADIA ROSE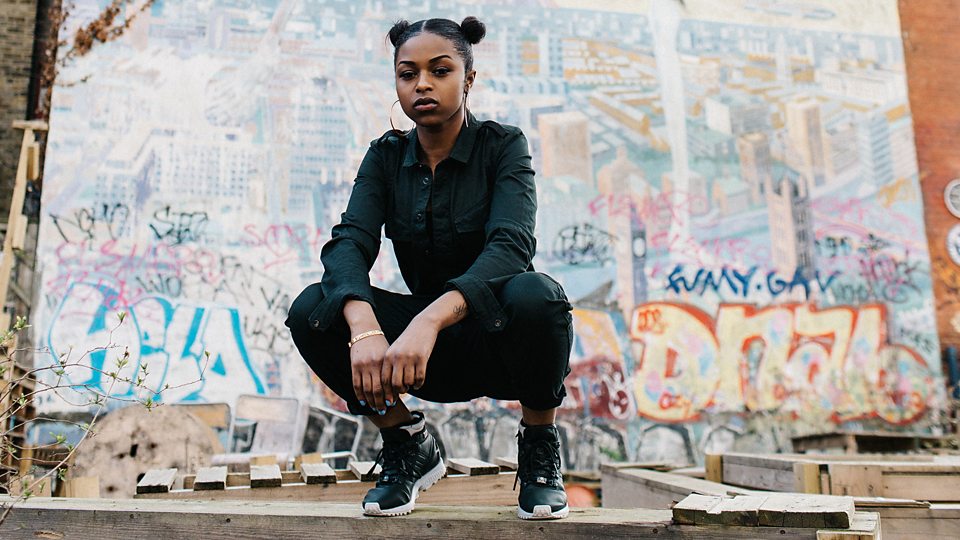 Monthly Listens: 98,000*
For Fans of: Stefflon Don, Lady Leshurr, Yungen
One thing that is apparent in the behaviour of young rappers is the need to be daring  and harness a confidence that is indestructible, however, with Nadia Rose, this captivating swagger is so convincingly natural. Rose, who also happens to be the cousin of Stormzy, has a striking dexterity in the rap game, similar to the likes of Lady Leshurr.
If you want a taste of this addictive prowess, simply head over to her video for "Stations" where you can see her rapping on train tracks – without permission!
Recommended track: Skwod
6. MAXSTA
Monthly Listens: 48,000*
For Fans of: Ghetts, P Money, D Double E
Despite being a rather underground artist, Maxsta is a well renowned and experienced name in the Grime scene – however, his position says nothing about his talent; simply that he is unwilling to compromise his sound to appeal to a larger audience.
His music perfectly encompasses the brutal essence of Grime, in a way that is extremely authentic. For anyone that is even merely interested in UK rap, Maxsta is a must-listen.
5. REEKO SQUEEZE
Monthly Listens: 39,000*
For Fans of: Recky, SL, Harlem Spartans
Originally a member of popular Drill crew 'Section Boyz', Reeko Squeeze is a UK rapper that is proving to be one to watch over the next year. Despite finessing the ego and hard edge that is essential in the rapper aesthetic, Reeko possesses a likeability and drive that is likely to win you over, even if the music is not for you.
This infectious drive is sprinkled throughout Reeko's tracks, mixed with a boyish cockiness, making for an unforgettable combination.
Recommended track: Diablo
4. REEKZ MB
Monthly Listens: 48,000*
For Fans of: AJ Tracey, Abra Cadabra, MoStack
Reekz MB is another truly underground artist, his music often shedding light on the harsh reality of growing up as a young black male in the nation's capital – without filter. There is an undeniable aggression to Reekz' style accompanied atop hypnotic drill beats, making him a great listen for those that are big fans of the underground rap scene.
With Drill groups like Harlem Spartans and 67 dominating London's South-side, it is likely that this is not the last that you will hear of rappers like Reekz.
Recommended track: Blueprint
3. SUSPECT
Monthly Listens: 86,000*
For Fans of: Avelino, Fredo, Skepta
Labelled an "underground king" by many,  Suspect isn't your average UK rapper. Not one interested in the fame and fortune that haunts so many younger rappers, Suspect is truly here to establish himself as a serious artist – making music worthy of respect and high regard.
You don't need to do your research to learn this, however, a quick listen to his albums "Loading" (2017) and "Still Loading" (2018) will tell you this about the rapper. There is an evident natural aggression yet certainty to his sound, similar to the likes of Skepta, projecting the "no messing" attitude which has captured the attention of American audiences.
Recommended track: One Way
2. DOUBLE S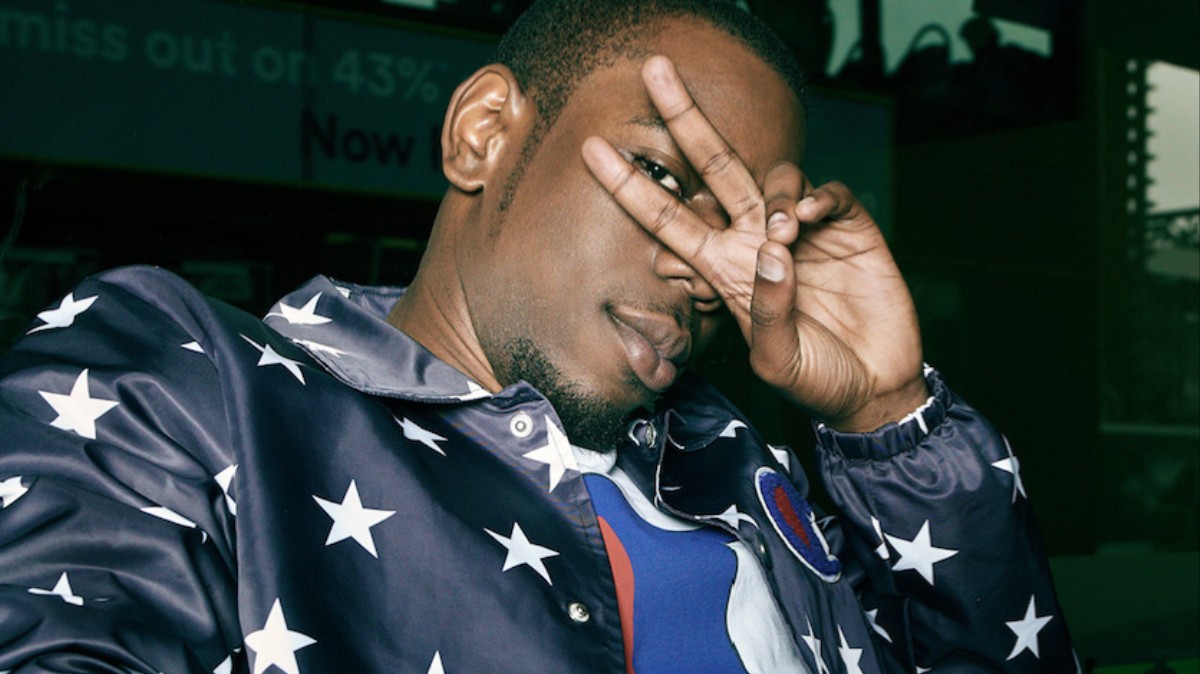 Monthly Listens: 33,000*
For Fans of: Ghetts, JME, Black the Ripper
Double S is another one of these incredible talents that successfully manages to slip under the radar – making him more stylishly distant than underrated. However, despite being somewhat isolated from the public eye, the London MC's monthly listen count reflects nothing on the gems that are waiting to be discovered in debut album "Double Vision" (2017).
With collaborations from Grime heavyweights JME and Wiley, "Double Vision" is a release fueled with the fastest lyrical flows and an infectious bravado, making this a release which should be on the radar of all grime fans.
Recommended track: Secret
1. KNUCKS
Monthly Listens: 95,000*
For Fans of: Big Tobz, KwolleM, Yung Fume
For an avid music fan, I appreciate nothing more than an artist striving to infuse their own unique flavour into their work, and this much can be said for North-West London rapper Knucks. If his witty yet staggeringly suave nature isn't enough to have you hooked, then his self-produced soul infused beats should surely do the trick.
Despite releasing a rather typical 'Afrobeat'-inspired track "Hooper" featuring Not3s, Knucks is one of very few UK rappers that can not be defined – quite similar to rap's lovable rogue, Dave. Knucks does not limit himself to certain styles and beats, instead, his experimental nature makes for some of the most interesting sounds currently circulating the London scene.
Recommended track: Vows
KEEP UP-TO-DATE WITH ABSOLUTELY AUDIO!
FACEBOOK – www.facebook.com/absolutelyaudio
INSTAGRAM – @absolutelyaudio
Releasing new music or a new project? Email aamusicblog2017@gmail.com or contact via instagram @ABSOLUTELYAUDIO for review/article enquiries. More information is available via the contact button on the homepage.