Written by: Natalya Davies          Updated: 28th February 2019
---
Absolutely Audio Founder Natalya Davies sits down with Gabriel Isserlis, CEO and Founder of impressive new music startup 'Tutti' "

a tool for musicians, made by musicians

".
---
The music industry is a volatile space that is no stranger to the presence of complex issues, notorious for its disruption within the creative community. Luckily for artists, there is always an innovative startup just around the corner, geared with "Robin Hood-esque" armour; to take clout from the powerful and give to the needy.
It is only fitting then, that music startup 'Tutti' plans to do exactly that.
Tutti, a space rental service otherwise described as the "Airbnb for the creative spaces", was launched only three months ago in November 2018 and is quickly making its mark in its primary territory; London. With a vibrant background in music and the arts, CEO and Founder Gabriel Isserlis understands the full spectrum of problems faced by the average artist and has made it his duty to make a difference.
On the matter, Isserlis states "Tutti is enabling artists to have access to cheaper, closer, and more inspiring spaces, while also building a community of collaboration and activity". Alongside this, the company is also providing a unique opportunity and revenue stream for property owners of all kinds to repurpose their free space and contribute to the creative community.
The website, which will likely be accompanied by an impressive app in mid-2019, was created with the aim of providing a wide range of rehearsal spaces for the very specific needs (and budgets) of any creative; amateur or professional. When discussing the subject of consumer benefits, Isserlis notes that while there are many services to aid with performance and live events, the options for large-scale companies which offer services for the development stages, prior to the event, are notably minimal. Therefore, Tutti has devoted its service to nurturing and developing creativity in its early stages.
"TUTTI IS ENABLING ARTISTS TO HAVE ACCESS TO CHEAPER, CLOSER AND MORE INSPIRING SPACE, WHILE ALSO BUILDING A COMMUNITY OF COLLABORATION AND ACTIVITY"
Just as you would expect from a company operating in the very sophisticated 21st century, Tutti's infrastructure is built on the core values and demands of its target audience, emanating the attention and care towards the consumer and their experience. As a result, even the manner in which the business concept has been monetised reflects a deep understanding of the lifestyle and financial position of the average creative.
As of now, Tutti's space rental service is completely free up until the point of payment between the artist and the property owner, whom the company then takes a 15% commission from. It is the company's key objective to make the rehearsal process as easy, secure and cheap as possible for creatives, despite any potential implications it may have on business aspects.
With Tutti, encouraging creativity and a strong sense of community for all really is at the heart of everything that they do, making it a startup which should be on the radar of any artist or industry enthusiast. Luckily for you, we have done some research for you…
---
WHAT IS THE MAIN FOCUS OF TUTTI?
"Well right now, there are a lot of services that connect people; artists to spaces and people to spaces for their various uses; but all of them focus on end results so, the performance. There's a lot of them and they all seem to focus on events. None of them are focused on what leads up to the events, which is the practice, the rehearsal, all of that. So that is what Tutti focuses on.
---
IN WHAT WAYS DO YOU WISH TO EXPAND YOUR OFFERING?
"One of them is, we will start offering events; networking and collaboration events, gigging and sightreading and some fun stuff for our community members. We'll do that when I have a team that can help me put those on. We really want to promote collaboration, connectivity and see what forms of art can come out of the connections that we make between our community members. And that's really exciting.
And then offer just a sense of fun. One thing that so many startups, so many companies out there seem to lose is their sense of fun. We have a colourful website already and we're actually refreshing it. We're working on new designs for an even more colourful website that's coming. So yes, a sense of fun, a focus on collaboration and a very open and welcoming service to all.
"WE REALLY WANT TO PROMOTE COLLABORATION, CONNECTIVITY AND SEE WHAT FORMS OF ART CAN COME OUT OF THE CONNECTIONS WE MAKE BETWEEN OUR COMMUNITY MEMBERS"
Another service we will offer is insurance to the venues that need it. So if they need insurance for bookings, when they set up they can request that. And if they sidestep us, they don't receive that protection anymore.
And an additional plan is a loyalty reward system, like a coffee shop loyalty card, but for rehearsal spaces. Simple, but useful. The plan is to make this service so easy, so good, in comparison to every other option out there, that there simply won't be a need for other options.
---
WHAT WAS THE INSPIRATION BEHIND THIS IDEA?
"There's a lot of sides to that. Basically, my family has a background in music. My Dad's side of the family have been professional level musicians for generations. We also date back to, well, Felix Mendelssohn, the classical composer was in our family tree. I travelled around the world with my Dad when I was a kid, as he was touring, and I got to meet a lot of musicians and I got to hear a lot of music problems and musician's problems.
When I was in University, I had no intention of going into music. I thought I would stay well clear of that because there was too much pressure. So, I studied film and then got bored of that and decided to do I.T. because I loved technology. I didn't know what to do with myself when I graduated and then I was like, "you know what, why don't I combine my knowledges?". So I combined I.T., with music, with film, with photography, with design, all things I had worked on at University and I came up with an absolute tonne of ideas, and how they could be connected in ways that no one has seen yet. And then, in early last year, in February, I started at an incubator called "Founder Institute" and I told them a lot of my ideas and they said "those are some good ideas but you can't do all of them at once. Choose one of them". So they got me to whittle it down to three ideas and then to one idea. After doing some user testing and interviews, it became clear that I had a real winner on my hands: Airbnb for the creative spaces".
---
WHAT IS TUTTI'S BIGGEST ACHIEVEMENT TO DATE?
"I think launching it was the biggest achievement. Getting money in the door… I guess when you're starting a company you hear advice from so many people. One thing that in very early days people tell you, "you need to pass the "mum test". You need to be able to get someone who is not your mum, or in my case any family member, to pay money for the service and use it. So, a complete stranger needs to use it. About a month ago we had the first complete stranger musician rent the first complete stranger's space. That was a great moment.
---
TUTTI PROFITS ON A 15% COMMISSION BASIS. WHY DID YOU CHOOSE TO MONETISE YOUR BUSINESS IN THIS WAY?
"Well, I understand musicians and I know so many musicians who don't have […] spare cash floating around. It doesn't seem right to charge them any sort of monthly fee or subscription for our service. First that. And secondly, also, rehearsal space is not a consistent thing that people need. They need it when they have gigs. If they don't have gigs for one month why would we charge them a subscription fee when they're not going to use it that month. I know that's probably not the best logic from a business perspective, but from a musician's perspective, that's kind of where I was coming from.
---
YOUR WEBSITE CLAIMS THAT TUTTI IS CURRENTLY ONLY OPERATIONAL IN LONDON. DO YOU HAVE ANY PLANS TO EXPAND YOUR REACH IN THE NEAR FUTURE?
"Yes. However, that's not strictly true. My colleagues and I are based in London, so London is where we'll be able to offer in person customer support. But the opportunity for this business really is global. I am allowing other people to sign up from all over, but also informing them that I will not be able to offer them full support at this stage.
We will be open to anyone signing up and using our booking platform: an idea which is really aligned with our ethos of being open to all. But we will expand support and our official cities in a methodical, and calculated approach. If more people sign up in a certain city, before we officially support it, it will absolutely sway our planned direction.
---
HAVE YOU ANY PLANS TO EXPAND ANYWHERE IN PARTICULAR?
"Well, any city that has major art events that bring in lots of artists who desperately need space at any point during the year. Those would be ideal places. But then, as I mentioned before, we will be swayed by people organically signing up. If a load of people signed up in Minneapolis tomorrow (just to choose a random location), I'd bump Minneapolis way up my road map of cities I'd like to support officially."
---
MOVING ON TO THE APP THAT TUTTI IS CURRENTLY DEVELOPING. CAN CONSUMERS EXPECT ANY EXCLUSIVE FEATURES?
"When we make the app we will also upgrade the website to match it. I'm not sure if they will launch at the same time or if the website will launch slightly after the app but there won't be exclusive features on the app that you can't get on the website because I don't see a point of alienating half of our users if they would rather use the website.
---
WHAT ARE THE BIGGEST LESSONS YOU HAVE LEARNED THROUGH THE DEVELOPMENT OF TUTTI?
"That's a hard one. I keep on looking back on myself a year ago, every day almost, and I jumped straight out of university to work on this. I didn't go into a full-time job which some people may think is a mistake. I didn't have a real appreciation of what a full-time job really entailed. I did have an extremely time-intensive job in university. I was working as an audio engineer and lighting designer for the group on my university campus that ran every single event on campus.
We helped set up and run the shows for a number of massive artists like Macklemore, Snoop Dogg, Bob Dylan… all sorts, Maroon 5, big names. Some days, though, that job would be no hours or one hour a day, and some days, we would work from 6am 'til 2am, with only the breaks we were legally required to take. Partly because we loved the work so much! So that's the only experience of proper work that I had before going into this. It didn't teach me about a daily job, but it certainly gave me an appreciation of work and the incredible achievements that can be accomplished by a well trained team, led by competent and dedicated leaders.
I'm certainly glad I don't have to work quite as crazy hours because I'm older now and I'm not quite as good at bouncing back from a 6am to 2am shift. However, I do still try to work immense shifts 6-7 days a week, because if I don't do things then they're not going to happen. I guess that's another thought: when you're the founder of a business, if you don't do things, they simply don't happen and there's so many times that I have put things off and put things off because they just didn't sound appealing. Then, I miss expected deadlines from other people and things in the business fail because of my inability to do something that, yes is boring, but it needs to be done.
So, I guess I didn't really answer the question but… Just kind of learning how to get over these speed bumps. You have to do the interesting stuff and you have to do the boring stuff.  You really just have to just do everything if you're going to get this company off the ground. You have to put in the insane hours required. There's no nine to five and go home and have a drink… there is nine to five at the office, if you want, and then go home and keep working until nine or ten. That would probably be one of the biggest lessons.
I guess the other lesson is I love saying yes to people. I love doing things for people all the time. When I was trying to start this at first I was also trying to be a photographer and I was making websites for people and I was doing all sorts of things. In the last three to four months, I have suddenly had to turn around and start saying no to people which really rather kills me inside but I cannot do other things if I am going to get this off the ground because it is so time-intensive. I've done, I think in the last three months now, I've done two photo gigs and one of them was for a close friend and one of them was paying me quite well. I just can't afford the time for them any more. My time is now more valuable than money. Right now everything that's going into the company is my own money. I'm about to start paying myself a salary but that's coming from my wallet, going into the company and then coming back out of the company again and into my wallet so… you know.
"I HAVE SUDDENLY HAD TO TURN AROUND AND START SAYING NO TO PEOPLE WHICH REALLY RATHER KILLS ME INSIDE BUT I CANNOT DO OTHER THINGS IF I AM GOING TO GET THIS OFF THE GROUND"
What else? I guess just the ability to learn and intake information actually is a massive one which I have gotten a lot better at recently because everyone sits on the sidelines. It's like sport. People will be like "why did you do that, that was a horrible idea" or like "yeah you did that, well done"… stuff like that. You'll get so many opinions from other people who don't see your perspective. You have to be really thankful to everyone who is willing to offer their opinion but at the same time you have to figure out which opinions to go along with, which opinions to trust in, whose advice to take, whose advice not to take. Finding your path through a maze of advice and suggestions is pretty tricky.
You have to know where you're going but you also have to be ready to adapt and change that direction if something big comes along or something massive offers you a direction change. In the past, when I was younger, or a year ago, I had this massive plan of where this company was going to go and I was like "I've got it all figured out, every date, everything". I think one percent of that plan actually happened and now I have realised… Yes, I can have lights at the end of the multiple tunnels that I can aim for but if I get offered some alternative direction that seems better, I should take it and adapt my plan. So, I have tonnes of plans and I see which ones fit depending on how things go."
---
AND LASTLY, ARE THERE ANY BUSINESS ASPECTS WHICH YOU ARE PLANNING TO DEVELOP IN THE NEAR FUTURE?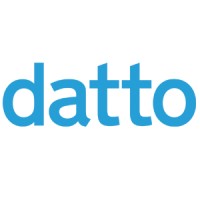 "Building the culture of the company because right now is when we decide what the culture is. As far as I look online, there's no rigid way or tactile way of creating a culture but what you can do is hire the people who embody certain values, and you build a culture through the people that you hire. One of my favourite company references for a good company culture is an American company called Datto. They hired people who were passionate about learning and passionate about passing on information to others. And so, they created this company culture of curiosity and thrill of knowledge. I would like to evoke that same culture, so I'm trying to mimic their starting blocks somewhat."
---
Among the variety of topics discussed within this rather enlightening conversation with Gabriel Isserlis, one message is most prominent; Tutti's desire to contribute a priceless service to the creative communities. The company's core ambition to enable artists universal access to affordable and inspiring spaces, while providing an infrastructure for creativity to thrive upon, will likely generate an increased volume of artists to become more involved creatively.
While the music industry has arguably low barriers to entry, problematic obstacles regularly arise, requiring the support and solutions created through innovation, investment and most importantly; passion. The values and objectives described by Isserlis justify that Tutti supply all three vital aspects in abundance (and beyond).
In consideration of this, Tutti could well be the startup that the music industry has been waiting for… And what is most exciting is that this really is only the tip of the iceberg.