Written by: Natalya Davies         Updated: 3rd December 2018
Ever dreamt of time travel? Great. Next stop is 1980's Boogie Wonderland!
RATING: ★★★★★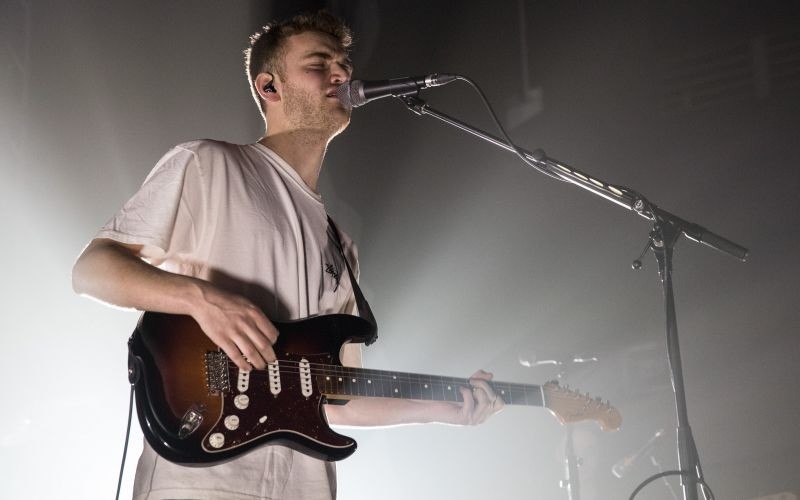 Misch's highly anticipated Autumn UK tour finds itself in Brixton on a typically glum Thursday evening, leaving budding rapper Barney Artist to figuratively "keep the seat warm" – this seat, in reality, being an even more typically glum London crowd. However, despite his best efforts to engage with the crowd, the rapper was seemingly in over his head – and I do say this with a heavy heart.
Barney Artist did prove to be quite the entertainer, leaving no inch of the stage floor untouched and obviously extremely keen to ensure the audience is moving with him, however, the fault lies elsewhere. For a keen gig-goer, it is particularly frustrating when artists perform with a DJ or backing track as opposed to a live band; although, I do understand that not every artist has the budget or desire to take this route. However, in this instance, the DJ completely drowned out the rapper's voice with heavy use of sub bass, making most of what Barney Artist was saying and rapping considerably hard to follow.
Despite this, the spirits of the audience were high, anticipating the unknown wonders that were to come.
Tom Misch takes to the stage with a phenomenal performance of "It Runs Through Me", taken from latest album "Geography", which is then followed up with FKJ collaboration "Losing My Way", the first of many unexpected surprises of the night.
Be it the guest appearances from breathtaking talents like Poppy Ajudha and Zak Abel, the stunning addition of saxophone solos, live brass instrumentalists and live violinists, or even the excitement stirred at the revelation of the colossal disco ball hanging over the stage; each element incorporated into Misch's set left the audience in sheer awe.
So, if you are looking to see a live act, even simply for the escapism factor that comes along with the live experience, then Tom Misch is the one for you. For a moment, the audience had the chance to forget their surroundings and be transported to the Disco-fueled wonderland of a past era; and if you ask me, that is a bargain for the mere £40 I paid for the ticket.
It goes without saying that Tom Misch will be (or arguably already is) an extremely important figure for modern British music, so you know exactly what artist you need to be adding to your live music bucket list!
KEEP UP-TO-DATE WITH ABSOLUTELY AUDIO!
FACEBOOK – www.facebook.com/absolutelyaudio
INSTAGRAM – @absolutelyaudio
Releasing new music or a new project? Email aamusicblog2017@gmail.com or contact via instagram @ABSOLUTELYAUDIO for review/article enquiries. More information is available via the contact button on the homepage.